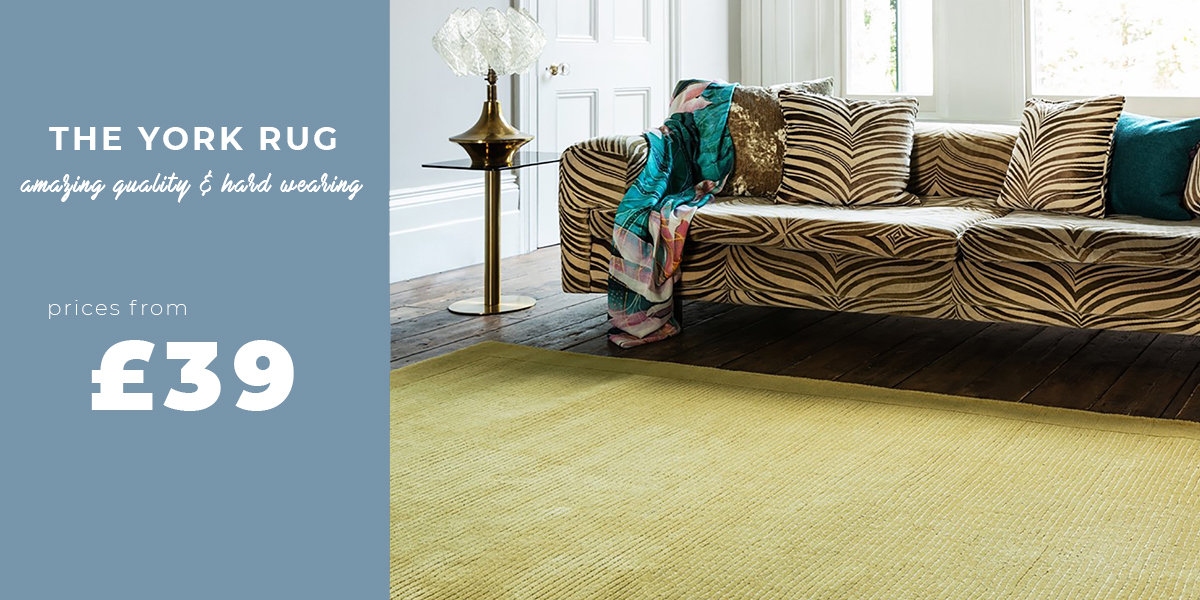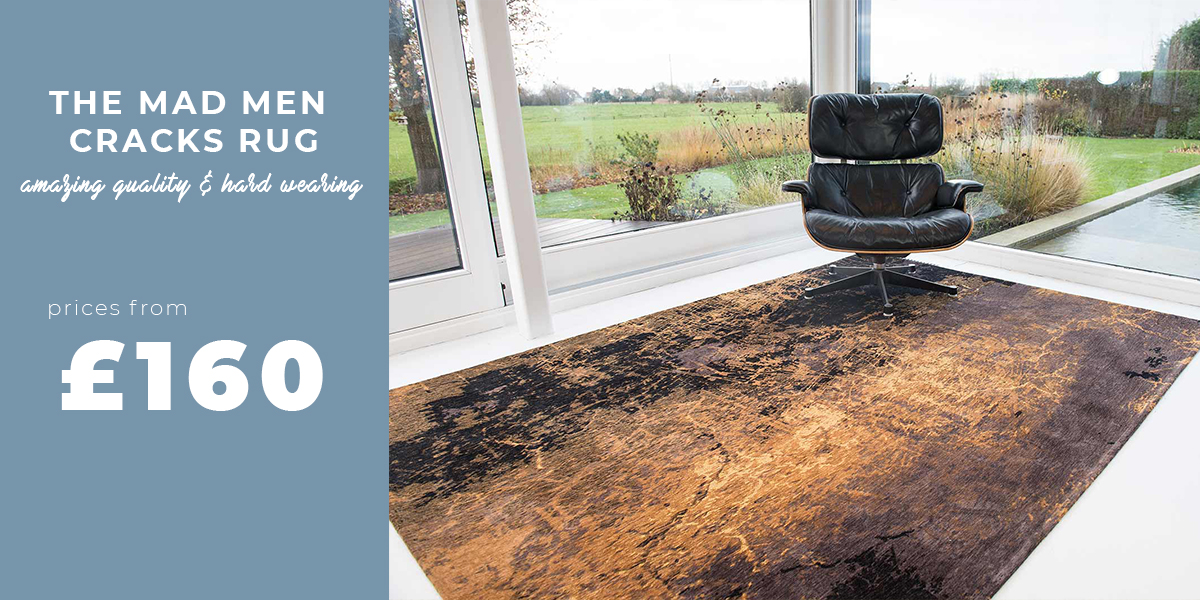 The Mad Men Crack Rug - copy
The Mad Men Crack Rug - copy - copy
Welcome to our Rug & Table Shop
An emporium of the best rugs, bespoke tables and individual accessories for your home. Whether you are looking for statement pieces or understated chic, I guarantee we will have something for you.
I personally select each and every item we stock – if I wouldn't have it in my home I wouldn't choose it for you.
If you can't find exactly the rug or table you are looking for let me help you design something bespoke and completely unique to you. Crafted by carefully selected partners here in Yorkshire you can be sure of quality and great value.
We are based at The Piece Hall in Halifax, a National Heritage gem in the heart of Yorkshire. Come and see us and I will be happy to help you add unique beauty to your home.
~ Sarah.
The perfect finishing touch for any room – inside and out – is a rug. Beautiful art work for your floor.
Busy spaces, private areas, children, pets, environmental awareness, weatherproof….there is much to consider when choosing a rug!
If you're anything like us you have to feel a rug as well as see it to know it's the one for you. So whilst we have a full range in stock online we also invite you to come and have a look (and a feel!) at our shop in The Piece Hall in Halifax.
Bring photos and inspiration for your room and we guarantee we will find the ideal rug for you.
We have a free local delivery service and can arrange delivery throughout mainland UK.
Sometimes you just can't find exactly what you're looking for. That perfect dining table. The console table no one else has. The side table in certain shape. We can help. At The Rug & Table Shop we help you design furniture unique to you and your needs. Choose from a range of frames, colours, materials and finishes to create 100% personal design.
We work with local craftsmen and women to make the pieces including B D Brooks Stone Masons, Ryburn Valley Furniture and our very own Calder Valley Flooring.
We use paints and stains by Mylands of London to ensure quality and individuality of finish on every single piece.
Come and meet us or call us to discuss your bespoke furniture dreams and we will make them come true!
It's the finishing touches that can make all the difference! At The Rug & Table Shop we have a beautiful range of clocks, mirrors, cushions, sculptural pieces, fabulous gifts and so much more.
From the small and chic to big statement pieces we have something for every taste and every home.
Be inspired online or come and see us at The Piece Hall.
The Piece Hall is an architectural and cultural phenomenon which is absolutely unique. It is the sole survivor of the great eighteenth century northern cloth halls, a class of buildings involved in the trade in hand woven textiles to the pre-industrial economy of the West Riding of Yorkshire, from the Middle Ages through to the early nineteenth century.
We are proud to continue with the Piece Hall's traditions of bringing beautiful textiles and crafts to market.
Pop in and see us and experience the array of events, performances, shops, bars and restaurants that make a day out at The Piece Hall so special.
To find out more about what's on at The Piece Hall follow the link below.